As you study in the country, you can always make the most of your extra time with casual or part-time work. Not only does this allow you to earn money, but it also helps you widen your network by meeting new friends and colleagues.
The right balance between study and work in Australia will surely be a fun and memorable experience for you as an international student.
With top-notch universities and amazing opportunities, Australia is an excellent place for many international students to study in.
You can learn a vocation, enhance your language skills, and complete a degree, all in a country rich with breathtaking vistas, incredibly delicious food, and unique wildlife experiences.
So, if you're keen to get casual part-time work while studying, we've listed some of the tips that will help you on your journey.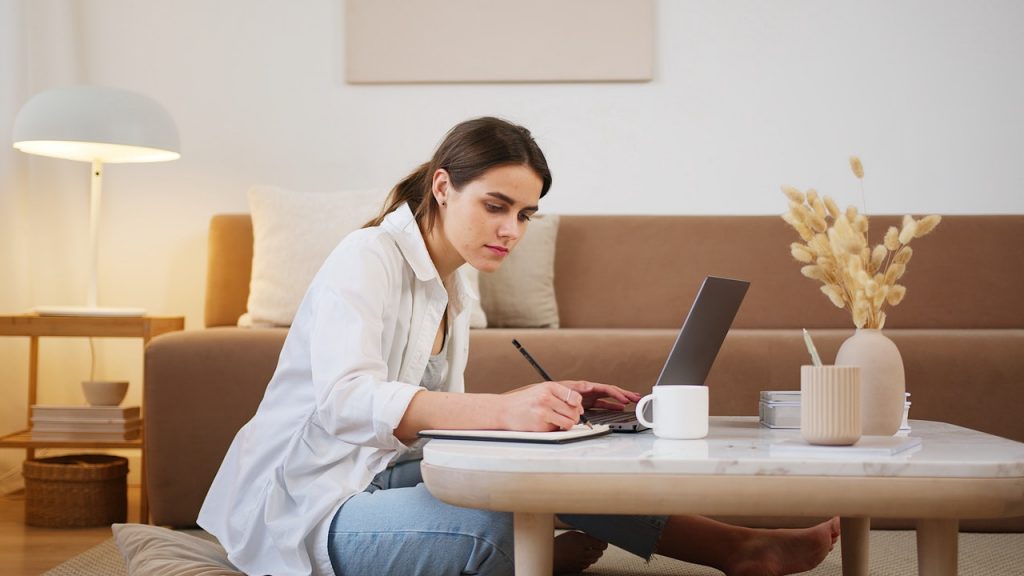 How Much Does It Cost to Study in Australia?
Before you start scrambling finding for the right university or part-time job, you need to be prepared for the expenses of your education and all the other requirements.
Study Expenses and Scholarships
Whenever aspiring international students are searching for a place to study, Australia comes us a top pick. This is because the government offers to shoulder education for intercontinental scholars, roughly $500M AUD annually.
There are many scholarships available and accessible which makes Australia an excellent and strong prospect for international students. However, you need to take note that applying for scholarships is highly competitive.
So, if you're planning to sponsor your own studies, it's nice to be aware of the costs while studying and living in the land down under.
Like any other country, the educational expenses in Australia vary depending on the course, degree program, or duration of the curriculum. On average, one can spend as much as $10,000 to $33,000 for an undergraduate degree annually.
As for a post-graduate degree, you can spend approximately $20,000 to $37,000 per year. These figures will also depend on the institution you've enrolled in. It may cost higher if you enrol in a private institution.
So, take these estimates with a grain of salt and do your own research on the specific university or college you're planning to enrol in.
Your location dictates your living expenses in the country. Every international student who plans to study and work in Australia is required by the Department of Immigration and Border Protection to have funds of at least $18,610 per year to cover the minimum cost of living. This is to show that the student has access to sufficient funds before he or she is granted a student visa in Australia.
To estimate your expenses, here's a breakdown of the cost of utilities and accommodations:
Gas and Electricity – $60 to $100
Phone and Internet – $20 to $50
Public transport – $10 to $50
Groceries – $80 to $200
Entertainment – $50 to $100
Boarding Schools – $10,000 to $20,000 annually
On campus – $80 to $250 weekly
Rental – $100 to $400 weekly
Shared Rental – $70 to $250 weekly
Hostels and Guesthouses – $80 to $135 weekly
Are you ready to study in Australia? With world-class universities, practical vocational colleges, and outstanding English language schools, you can be sure to find an institution that supports international students. Before you get to stay in Australia for an extended period of time and study a short course, you need to secure a student visa.
To get started with your visa application, you must be able to prove to the Department of Home Affairs that:
How can I get an Australian student visa?
You meet the key Australian student visa requirements including:

Financial requirements – You have to present proof of sufficient funds to cover travel and living costs and tuition.
English proficiency requirements – If you haven't completed at least five years' study in an English-speaking country or are not from an English-speaking country, you need to prove you can speak English to the required level. You may take eligible tests like IELTS, TOEFL, iBT, Cambridge Advanced English (CAE), and Pearson Test of English (PTE).
Health and Character requirements – International students may be asked to take a medical check-up to show they're in good health.
Genuine Temporary Entrant or GTE requirement – Some applicants may be asked to attend an interview at an Australian embassy or consulate where they must demonstrate a genuine intention to stay in Australia.
Apart from these requirements, you also need to complete an Australian student visa application form. All international students must apply online via the Department of Home Affairs official website.
Study and Work in Australia: Is it possible to do both at the same time?
Many international students ask this question, and the answer is yes. If you're on a student visa you can cover part of your expenses by working while studying. However, tread lightly as there are certain provisions and restrictions that apply.
According to the current law, international students are only allowed to work at a maximum of 40 hours per two weeks during term times. While on their term break, they can work over the limit.
Given that working over the set hours can lead to a lack of focus on their studies, the National Government set these conditions to help students earn some money while being fully determined with their education.
Is it hard for international students to get a job in Australia?
In the past, international students had to get work permissions aside from their student visa in order to study and work at the same time. Today, this is no longer necessary since you're immediately eligible to seek employment once your visa is granted. You only need to obtain a Tax File Number from the Australian Tax Office.
As you embark on your journey to finding a job, you need to be patient. While there are several job opportunities for international students in Australia, the market is highly competitive.
Some of the most popular jobs for students who study and work in Sydney are as follows: retail sales assistant, client adviser, bartender, cleaner, personal tutor, campus tour guide, library assistant, graphic designer, and receptionist.
While you can work in any part-time job you like, if possible, find a job that is closely related to your course or degree. This will help you build meaningful connections with the people working in your desired industry.
Check this page for Job Opportunities.
We hope that this guide gave you a better perspective and insight into the things involved with studying and working in Australia as international students.
If you're planning to work and study in the land down under, consider getting in touch with a Work and Study in Australia Agency or institution like London College to jumpstart your journey.
For more details and information, call us on 07 3012 9390 or email us at [email protected].