Experience and relax in Australia's harbour city
Sydney is Australia's largest and most famous city. It is home to beautiful beaches, iconic buildings, historic landmarks, award-winning restaurants, and vibrant cosmopolitan culture that both local and international individuals will enjoy.
Sydney boasts its temperate climate, so you will have many opportunities to take in what Sydney has to offer. From the breathtaking views of Sydney Harbour to the serene tranquillity of Hyde Park, Sydney has something for everyone.
And by everyone, this includes those who want to pursue their studies in Emerald City. It offers world-class study options open for locals and international students alike. One of Sydney's esteemed educational institutions is London College, which offers English and business courses.
International College Sydney
A few blocks away from the renowned ANZAC memorial park. And located at the centre of Sydney's Central Business District is the Sydney College campus which, all thanks to its convenient location, is accessible via various forms of public transportation.
Explore the many resources and services that are available to help you achieve success. But besides that, we can also provide an academic environment that is conducive to your development as a student, as a future professional, and your personal development, too!
Australian residents, permanent residents, and international students on a student visa may all enrol. Students with working holiday visas who want to complete individual courses may do so at the institution.
Our Sydney location offers a lot to students interested in any field of study. There is more to offer than merely its English and Business departments.
We are an international institution with College campuses in Brisbane and international college of  Melbourne, and we offer a variety of programs, including Diploma, Certification, English, and we even have online courses such as certificate courses for international students in Australia. These courses are open to both domestic and foreign students in Melbourne, Australia, who are here on a student visa. And if you don't want to go to college but still want a formal education, we offers diploma programs as an alternative.
Become a part of our Sydney College campus today!
Sydney is the capital of New South Wales—the biggest and most populous city in Australia. You can enjoy the metropolitan lifestyle with extraordinary views of Sydney Harbour in Sydney.
Our College Sydney campus is positioned in the heart of the Sydney CBD, just opposite the iconic World Square. Whether you like a tranquil environment surrounded by greenery or the busy, fast-paced metropolitan lifestyle, it will suit your needs! Our ELICOS and Teacher Training Staff possess the necessary qualifications and are accredited at the relevant levels.
Castlereagh Street Campus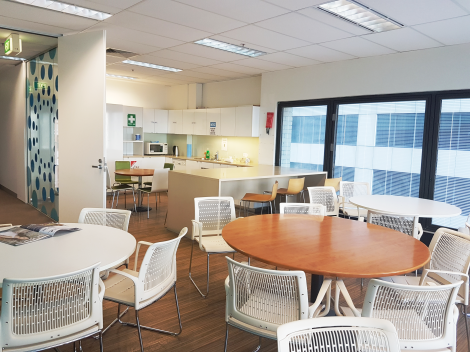 ENROL TODAY AND MOVE FORWARD WITH YOUR EDUCATION.
If you are interested to know more about these courses, do not hesitate to reach out to us.